Building Your Bridge to a Healthier Prepared Food Section
Feeling good about the food they eat isn't a consumer fad that will fade away anytime soon. Encouraging healthier eating habits is a great way to build your customer base. When it comes to helping your customers clean up their diet with healthier choices, Affinity Group has some exciting ideas that will inspire your retail grocery food business to serve up nutritious and delicious options that will have your shoppers eating good and feeling great.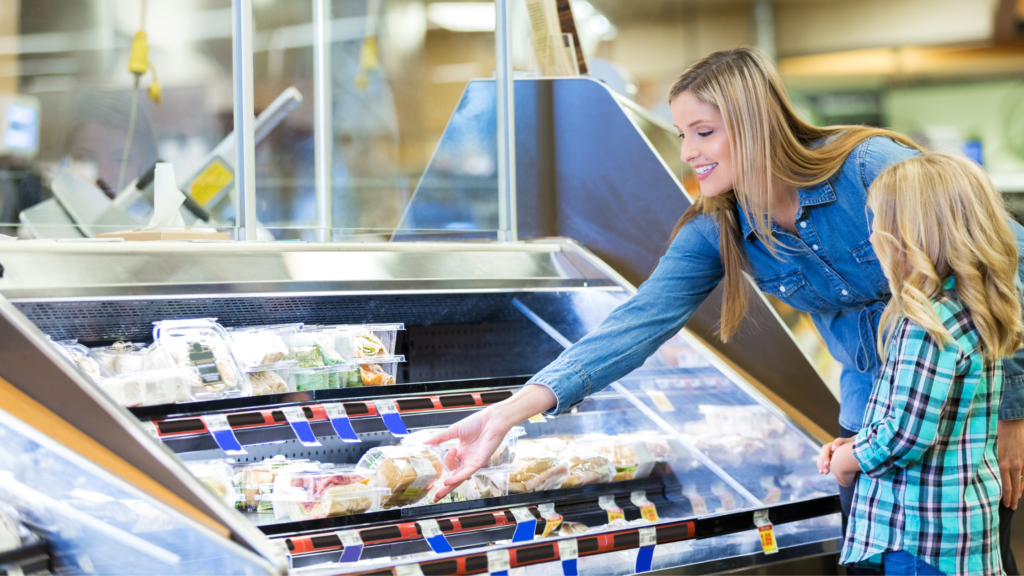 The Keys to Helping Your Customers Make Healthier Choices
Consider Your Cooking Oil
Cooking oils is a great place to start. Rather than using industrially processed seed oils, use oils with monounsaturated fats such as avocado and olive oil as much as possible. For food preparation, consider frying with avocado oil, or follow the trend of home cooks and use an air fryer to impart the crackly texture of deep-fried foods without heavy oils.
Avoid using prepared sauces that contain added sugars and additives. When making sauces in-house, consider using ingredients such as fresh citrus or orange juice to sweeten, apple cider or balsamic vinegar to add acid and tang, and natural flavor enhancers like spices and herbs instead of extra salt.
As more people look for lower-carb offerings, make every effort to replace grains with vegetables. For example, cauliflower rice, broccoli and sweet potatoes all provide nutritious and filling substitutes for traditional grains like rice or pasta.
Consider offering dairy-free options for those with dairy sensitivities. In hot-bar dishes like lasagna, casseroles or breakfast frittatas, chefs can add creaminess and savory-salty taste with homemade cashew cheese, or even homemade vegan cheese made with ground hemp seeds, a bit of sea salt and nutritional yeast.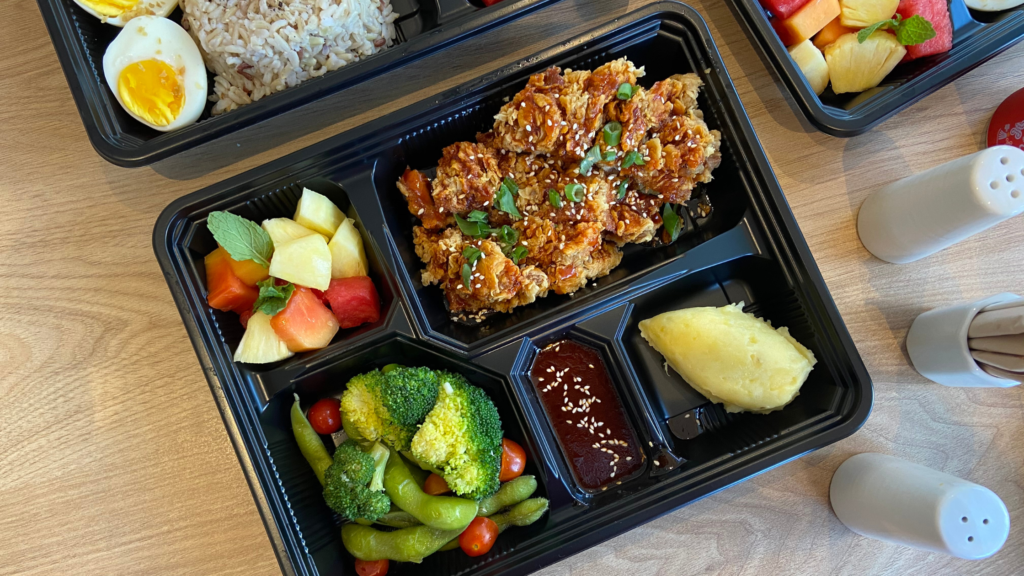 Create a Healthier Prepared Food Menu that Keeps Busy Customers Coming Back
Busy consumers appreciate grab-and-go options they can either eat straight out of the package for a quick lunch at work, or as an easy way to get dinner on the table with minimal prep time. Consider offering healthful grab-and-go options like these:
Salads are especially popular with today's health-conscious consumers and enhancing their nutritional value with high-quality ingredients such as hard-boiled eggs, lean grilled proteins, both raw and pickled veggies, nuts and seeds is a great way to give them what they want. These toppings add plenty of variety and flavor, and are better alternatives to deep-fried Asian crunchies, traditional croutons, and heavily processed meat products like bacon bits.
Serving healthier options for kid's lunches goes a long way toward building customer loyalty. Try bento box-style packs filled with nitrate-free meats, diced cheeses, hard-boiled eggs, fruits, sliced carrots, cucumbers and broccoli, as well as all natural dips and dressings options. Add treats like grain-free crackers, 60% dark chocolate, or fruit leathers made with real fruit and no additives or dyes.
Busy consumers are drawn to pre-cooked, heat-and-serve dinners made with healthier ingredients. Ideas include cauliflower-crust pizza topped with veggies, nitrate-free pepperoni and whole-milk mozzarella. Try combinations of cooked meat, veggies, and roasted sweet potatoes. Veggie noodles are great when topped with house-made meatballs. Consider using almond flour instead of bread in the meat mixture, and finish with high-quality marinara or alfredo sauce.


Take a closer look on how-to offer your customers the trending concepts of "Buddha Bowls" and "Power Bowls".
When you need to drive results for your business, Affinity Group's talented team of retail experts are always here with the ideas and inspiration to help keep your brand connected to the retail marketplace. We have the in-depth knowledge to help you build Your Bridge to Success.